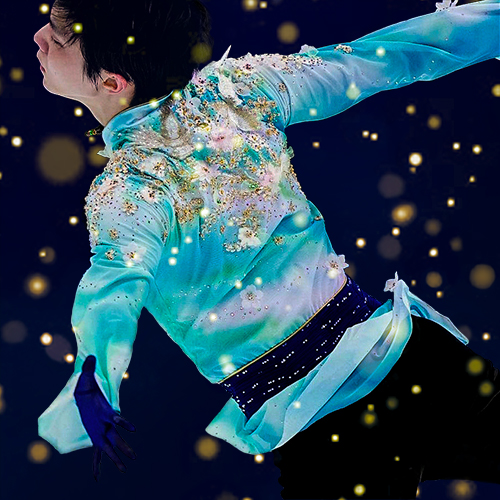 Posts

513

Joined

Last visited
Recent Profile Visitors
The recent visitors block is disabled and is not being shown to other users.
lajoitko's Achievements
SEIMEI (7/67)
Translation by AWW [NEWS]

Seems like it was a misunderstanding. It is not interview with Yuzu but interview with photographer talking about Yuzu.

I was just posting this but you were faster. After the press conference I was thinking that YouTube would be the best fit for Yuzu if he wanted to have direct contact with his fans so in theory it should not be a surprise. But seeing it happening is something else. This is amazing time to be a fanyu and I have a feeling that this is just beginning.

I believe the source is a tabloid with very bad reputation. Don't believe anything they say.

20 minutes compilation of Beijing practices missing only Notte Stellata. Enjoy!

Have this been posted? 10 questions from Asahi special with English subs. [NEWS]

You can actually choose from two cover options. The leaf one is a special edition, but the content should be the same. [NEWS]

Asahi channel 2 (テレ朝チャンネル2) last Sunday day 2 starting at 11 am Japan time and day 3 starting right after at 14.30. Same channel will air FaOI Shizuoka this weekend 7/30-31 and FaOI Nagoya 8/6-7. You can check the schedule here https://www.tv-asahi.co.jp/ch/contents/sports/0555/ I think we haven't seen yet Shizuoka day 1 or Nagoya day 1 and 2 so we have something to look forward.

Seeing how these skating boots are Ice Fly, made me think about his skating boots. We know that he switched to Pianos right after his injury in spring-summer 2016. In the recent interview he said how his current boots are 3 years old and the pair before that lasted 2 and half years. Could it be that since summer 2016 he has had only two pairs of skating boots?

These little clips of baby Yuzu keeps appearing. Is that Keiji with Yuzu? [NEWS]

I really like the overall feeling of this MAD

I think it deserves to be here. These are his thoughts and they should be heard. Videos with subs are in these two tweets [NEWS]

I remember the same about ACI2017. If I remember right, he didn't jump 4Lz at all in practices. The first time we saw it in competition practice was at COR and then he landed it in competition. The next time was GPF 2019 and then 4CC 2020. Maybe the OP mistook the 2Lz at JNats 2019 as a popped 4 Lz even though Yuzu announced beforehand that he wasn't going to jump 4Lz there. I don't see any other explanation.

This would be something else and would also explain his comments about bringing FS to the new audiences. How credible this newspaper is?