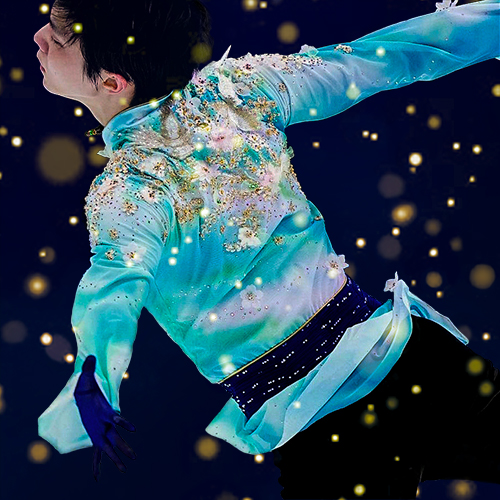 Content Count

223

Joined

Last visited
Recent Profile Visitors
The recent visitors block is disabled and is not being shown to other users.
Continuing with video and close up

Now you can run and party with Yuzu in Pegasus city.

Some new (?) Sekkisei photos [NEWS]

Entry lists for Finlandia Trophy, just wow! No Japanese skaters as expected. Recently they announced adding one extra competition day and now I see why they did that. Plus they can sell more tickets now that our covid situation seems to be better. Men and pairs are thursday and friday, women and dance saturday and sunday.

3

It usually takes couple of days before they release entry lists. And for your question, I have no idea.

New stream works for now.

The stream died completely. Are they starting the new one?

As for me, I can say that my heart was definitely not open, but Yuzu just came in without asking permission. It was a big shock and it took me a long time to accept. I just kept asking "Who is this person?" "How did he get in?" "Can he be trusted?" "What is all this?" Maybe in retrospect I can see why he came into my life when he did. I'm a very reserved person and it takes me a long time to let anyone near me, so maybe some higher power looked at me and said, "That girl is going to need someone to lean on in a couple of years. We better send one to her a little early so she has the courage to

Jaekeun Lee watching LGC in 2017.

Thank you! It works for me without VPN.

Thank you so much! There are moments that you can really see the fog surrounding him. It gives this extra mythical and mystical feeling to his performance. I really love it!