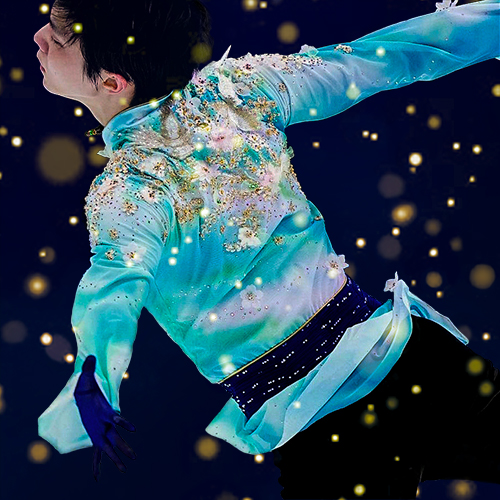 Posts

19

Joined

Last visited
YuzuXPooh_sion's Achievements
Mushroom (1/67)
Anyone managed to sell their tickets? My all events tickets are still available and can be transferred right away. PM me if interested (NEGOTIABLE).

Yeah.. this is frustrating. They are cutting it a bit too close to the event for my liking. It's hard enough to find people interested to buy tickets... 😣

All good. It's probably because I transferred (Seat 2) one of the tickets to my friend. She can transfer her ticket now if anyone is interested. But then I should still have an option to transfer the other one. But oh well.. I will have to wait. Thanks for the info though..😁

FOR SALE: 2 Skate Canada Full Event Package tickets Section 1 Row K Seat 1 = $ 125.00 CAD Section 1 Row K Seat 2 = $ 125.00 CAD Please let me know if you're interested. No payment necessary until August 31.

I am still planning to come unless someone buys my ticket.

I guess I'll have to wait then. Or maybe they will cancel it hence the delay? I mean who are the only ones remaining? For men there's just a few left. Shoma and Yuma won't be in the same event. The Russians are banned (?) and I read that Nathan Chen and Vincent Zhou are probably focusing on studies this year..

Have you tried selling it from Ticketmaster? I tried this morning and it won't allow me to as there's a delay to the event. They will release my tickets by August 31st apparently.

I have no words.. I'm sad but I understand... I have to sell my tickets..

Just guessing here - OGM Olympic Gold Medalists?

I think you have to be in Section 1 in order to purchase the super fan package. It showed up when I was booking my tickets.

I bought them... I bought them! Waaahhh!!! 🙀

Ticket prices are down to at least $153 inclusive of taxes..

When you go to the pre-sale link, it will ask you to enter the code to unlock. 😊

Only one hour to go before the All Event Package pre-sale guys!