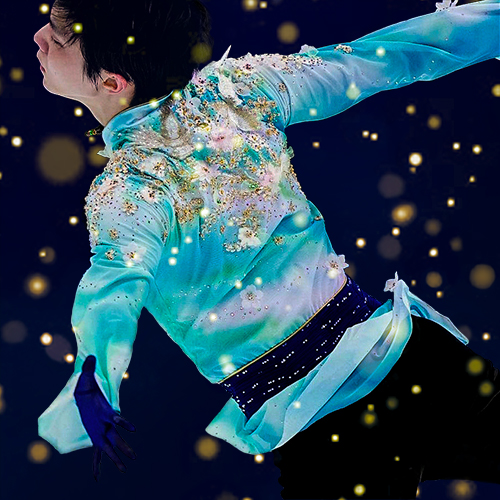 Posts

430

Joined

Last visited
Recent Profile Visitors
The recent visitors block is disabled and is not being shown to other users.
Ashley2162018's Achievements
Let's Go Crazy! (6/67)
He will be getting a lot of rest due to the summer ice show cancellations. Who knows if he is conditioning his mind to go and aim for that 3rd OGM. We will be there for you Yuzu.

Its been awhile and I know I am late. But I just want to celebrate Yuzu once again claiming his top spot at the standings. I remember but cannot find anymore the source. He said if enough competitions are attended it can be brought back. Well his calculations did not fail. Congrats Yuzuru Hanyu, you deserve it.

I am so proud that Yuzu sets goals every year and slays them. Praying for the best in his free later.

Were the torch bearers announced by now? Or are we still in waiting?

To all who are going have fun.

We need LGC so bad, in PPOS of course. Yuzu please grant our wish.

Now that FaOI is going to open in Shanghai, I wonder if the japanese leg will allow foreigners to buy tickets. Schedule wise I can only go to the Kobe one. And the wait for Yuzu is just so tiring for just as much as preparing to see him. I miss him so bad I guess.

I really don't know when he can land this. But I pray he doesn't rush it. We all want him perfectly healthy and satisfied with life. He deserves it so much.

I love the new year banner thanks mods. As for the forbes article, not worth the time. He can be sued for defamation actually if Yuzu was bitchy. But our boy is too gracious, kind and busy for that. I hope Yuzu is having enough rest. Coming from 2 tournaments where he was frustrated with the results, a lot is in his mind right now. But I will continue to believe in him and support his 4A goal.

Regardless of the drama, I am going to be happy to see Yuzu again at JNats. I hope the JFed just this once will overscore him at Nats. It may not be official but we want to boost his confidence before worlds. Though Yuzu scores himself and most likely at a small percetage be moved by the hype. I want hm treated as the hero and icon he is.

Happy Yuzu day guys. The free is going to be difficult but what is done is done. And no matter what happens our love for him will be just the same. Plus his strenght, let's continue to believe in it.

Maybe after worlds Yuzu will be training it again, he did bulk up for it too right? Hopefully next season we can see it.

GPF will be in Beijing next year, hopefully I can go.