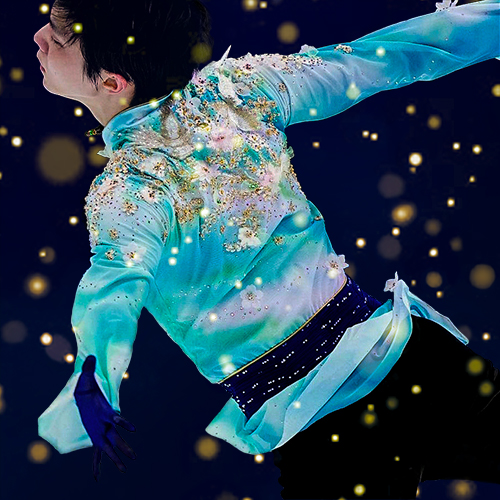 Posts

120

Joined

Last visited
Cynthia's Achievements
First Pancake (3/67)
Hi everyone, Tuning in to tomorrow's live streaming party as usual. However I am going to be at my mom's place from December 23rd until January 3rd (6th if snowstorm) where I have no wifi. That means for December 26 and January 2 I will miss the live streaming party. Could you list the video links for those days in your replies? That way I can look them up and watch them on my own time. Thank you! Cynthia

Okay, thanks for telling me!

What happened to today's streaming party? I only see last week's? It is 10 AM Eastern time and no new ones?

This is my message to Yuzuru: Hi Yuzuru! Words cannot express how much we all miss you, your hard work, dedication and passion for this sport. Not one of us in your fanbases has ever stopped loving or supporting you. Every time we see you whether it's in videos or skating in person the audience always eats it up. Your witty yet kind personality is completely unforgettable to those innumerable lives you have touched. May God continue to bless you not only on your 26th Birthday but for the rest of your life. Happy birthday! Cynthia Teoh Ottawa, Ontario, Canada

9

He has plenty of time to decide and confirm Beijing Olympics. It isn't for another two years. We all still need to wriggle out of the pandemic we are in. The vaccines that Moderna and Pfizer has released still need plenty of time to be distributed to the public. I wouldn't mind waiting any longer given our situation.

This is a bit late, but I have recently come across this article. It says he is going to be there. Please tell me what you think. https://www.japantimes.co.jp/sports/2020/11/25/figure-skating/yuzuru-hanyu-national-championships/

Thoughts on today's broadcast: Parts of the broadcast had scenes where the screen was adjusted to bottom-right corner then went up to upper-left corner (this happened twice past the 53:10 mark at different points). What exactly happened when adding the content to the broadcast? Also, when the female and male newscasters were talking in the studio she mentioned Yuzuru is (or was) learning English through a phone app. I think it partly explains why he isn't good with English. Should he have just gotten a private English teacher if he was too busy in between training?

Cute Yuzuvier moments! Check out the thumbnail!

So pumped! I'm downloading the Twitch app and tuning in! Something to look forward to during COVID-19!

You aren't the only one with a pervy mind though. Even I have ended up with those kinds of thoughts about Yuzuru (through sexual fantasies). I am at an age where I am supposed to date and marry, that's why it's becoming really common for me to do so (same problem with other male celebrities). It's only human to want to explore that aspect of your life, but it only becomes a problem when you allow it. Yuzuru IS pretty sexy though, but with his reticent nature not everyone can reach out to him. Best thing to do is keep busy but also acknowledge it's normal. Self-control is key!

It isn't wrong to use that emoji, it's just that sometimes the meaning behind it can be lost. Nothing wrong with your message, just a slight misunderstanding.

@SitTwizzle Yeah....I don't know what you meant by your emoji. However I should let you know I never meant to go off topic, just adding to the conversation. I have yet to actually go on a bullet train (J-rail pass?).

Closest thing we have to that is the light-rail train callled O-train in Ottawa. OC Transpo spent three years building it (also in charge of the bus system). They are supposed to create another route for it. Not fast though, and it only runs within the city.

I agree with you on that. Bi-monthly, I spend only $92 in total for my own skincare routine. You only spend that much money if you have it. Even ACI tickets cost over $150 for all three days alone, not including travel and accommodations.

Though I guess it is mostly worth it if 1. You aren't allergic to the skin care products and 2. You don't mind spending this much on top of chancing out a set. I wonder about the price range and its effectiveness though (can't buy it myself because of sensitive skin).