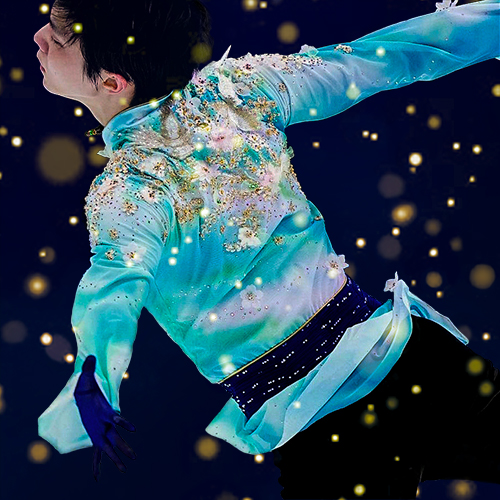 Posts

88

Joined

Last visited
Recent Profile Visitors
The recent visitors block is disabled and is not being shown to other users.
Blackberry's Achievements
Tissue box (2/67)
Re: Ice, I talked to one of the skaters who said that the ice was new and made really fast. Ideally when you make ice you want to freeze as many extremely thin sheets of water on top as you can so it's not like an ice cube, but they didn't do that as much as they should have here. So the ice especially at the start of competition was very bad (you could see it in practices). It got better as time went on because every ice cut was adding those tiny little layers. Hence: extremely bad men's SP, getting better after that.

For those who sent things into the Russian Visa Center in Houston: My information was received on 10/5, and I received a notification today that the documents had been processed and will receive them tomorrow. (Didn't say what the result of the Visa was, unfortunately.)

I went and checked the last two years schedules just to be safe, and the first men's practice has been at 10:30 AM on Thursday for both those years. I would assume it will be around that early this time, too.

I sent exactly the information requested on the website: * visa invitation * visa application * copy of passport information page * passport * passport photo * absurdly large application fee, paid by money order I think I saw 3-4 weeks as the turnaround suggested, and will let people know when it looks like mine is getting processed, since I think I'm one of the first to get it in.

I sent it via UPS next day air to: Russian Visa Centre, Binz Building 1001 Texas St, Ste 220, Houston, TX 77002, United States Don't think you need to do next day air but I was super nervous about sending off my passport.

For those interested, I sent my visa application to the Visa Center in Houston and got a same day notification that they were sending it on to the embassy. So it does look like it's not going into a void. Whew.

I talked to a friend who is a doctor about this because I did impulsively buy tickets. He said that if you're double vaccinated and if you get high-quality N-94 type masks, and make sure to learn how to wear them properly and keep them on in indoor spaces when around others, the risk is not that much greater. This means getting an AirBNB or hotel where you can eat separately, but that's still doable. While there have been breakthrough covid cases with delta, the numbers are very heavily skewed. Vaccines offer protection. So do masks. Use both.

I sent it to the center in Houston. I didn't call before sending, just sent to the address on the website. Now I'm scared, too!

I did end up getting extra tickets through the reseller, so let's just count that one as an expensive lesson in waiting for official information before buying. If anyone is looking for tickets, I now have section D1, Row 13, Seats 13-14 available. You can have them for the face value cost (not the reseller cost), which is (I think) $200 for both. PM me.

I…have…tickets. And for reference, I also got them through what's it's called before, but I wanted to choose seats and be sure that I wasn't getting scammed, so if I get extra tickets, I'll be sure to pass them on to someone else.

I have spent the whole pandemic being so, so careful. Staying home where I can. Wearing masks all the time. Got vaccinated as soon as possible. Still wearing masks. But just buy myself a ticket to Rostelecom and suddenly the whole thing goes kablooey. I was "keeping my options open" by buying the tickets, but now I'm googling visas and looking at plane ticket prices.