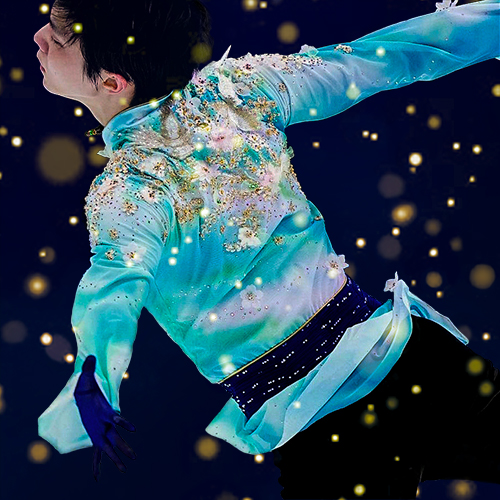 Content Count

1,796

Joined

Last visited
Recent Profile Visitors
The recent visitors block is disabled and is not being shown to other users.
Oh for sure cos I can't read Japanese. Unless someone else helps me out, my hands are tied PS: A kid is skating to Iron-blooded Orphan OST????

It was indeed so bad in the previous years; I shoulda add that. For this year, I would still say let's wait. Unlikely that JSF will get significantly better because history's proved that they suck. Still, let's see how it unfolds. But.... with that being said, I'm so ready to chop off JSF if they don''t move their idiotic a***** and do more things that make sense soon....

This should be a walk in the park for the singles' skaters from Team Japan so if they flop, well, JSF better watches out. But also, what a pity if it loses its Challenger status.

TBH, not to defend JSF or anything but a lot of people seem to jump to the conclusion about JSF not planning to send its senior skaters to challengers or other international comps way too early. Let's leave all the complaints or whatever until the season is over. Those who do not go to the Olys might as well get comps elsewhere, we just don't know that. JSF sucks big time with their weirdo politics and blowing up their juniors' seasons, tho, that I can give you.

Kailani CRAINE (AUS) SP: Heart of Glass by Blondie FP: Gangsta's Paradise Choreo: Alex Chang http://www.isuresults.com/bios/isufs00014029.htm Sofia Lexi Jacqueline FRANK (PHI) SP: Last Dance by Donna Summer, Paul Jabra. Choreo: Drew Meekins FP: Romeo and Juliet Wedding Vow by Abel Korzeniowski. Choreo: Ilona Melnichenko http://www.isuresults.com/bios/isufs00111529.htm

Lara Naki GUTMANN (ITL) SP: Elizabeth/Maria and the Violin's String by Ashram FP: Scheherazade by Nikolai Rimski-Korsakov (recycled) Choreo: Prisca Picano, Gabriele Minchio, Riccardo Morelli http://www.isuresults.com/bios/isufs00035407.htm Zoe JONES/Christopher BOYADJI (GBR) RD: Rise Up by Andra Day, Choreo: Mark Naylor, FD: Fix You performed by Cinematic Pop. Choreo: Miriam Ziegler http://www.isuresults.com/bios/isufs00101667.htm E

yeah, and particularly now that You seems to falter quite a bit.

that's a lot of big name for a regular event. Guess they do need a lot of competition experiences.

Full videos here SP https://www.youtube.com/watch?v=RpuDnCLFPL0 FP

I got ya covered. I found a full video of her SP on youtube. Check out the Team Korea thread PS: If you love it, download it right away. The purge is strong on youtube after all.

Not the greatest first international outing for the season. For her own sake, I hope that this is only the first pancake (which is understandable, given how close the test skate and US Classic were, plus, she really drilled the jumps during practice). If it is not and this is an indication of what's to come, I hope she will rethink her jump layout and training regime. For comparison, she was only a couple of points ahead of the silver medalist, Yeonjeong Park from Korea, who did not attempt any quads or 3As at all but was clean and stunning.

Yeonjeong Park's stunning performances at the US Classic.