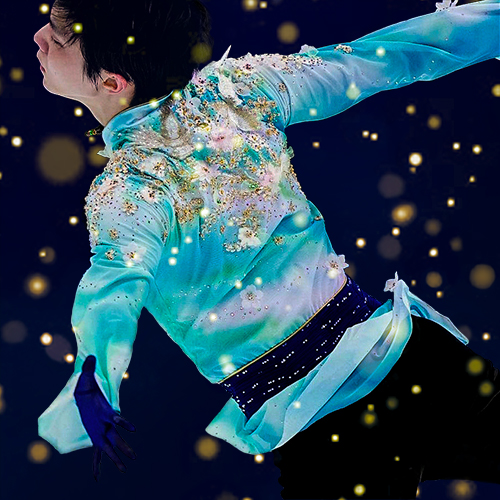 Content Count

1,344

Joined

Last visited
About Melodie
Rank

Requiem for Heaven and Earth

Recent Profile Visitors
The recent visitors block is disabled and is not being shown to other users.
...but it still comes as a total shock for me. I have never, in my short life as a miserable FS fan, expected to hear Chen and good 3A in once sentence, or ... or... whatever else she listed, save for, again Misha's 3A and Kamila's spins.

Only two things in her list make sense to me: Misha's 3A and Kamila's spins (but then she lumped Misha and Nate together. Oh girly )

Mariah's new SP. It is still fairly new so I will give this program some benefits of doubt, but first impressions: - the music does nothing for me. - choreo is kinda generic - lots of two-footed skating and emptiness between jumps. Are all Raf's kids like this? *sigh* - her sit spin position is so high!

Tell me about it! Goodness me, I was SO close to seeing Yuzu in Montreal! I even got one hella cool travel plan to FINALLY have a beautiful journey for myself And now, this year....

1

Pierrefonds to hold ACI. Has there been any comps here as of late? It sounds very unfamiliar to me. Also, is it close to Toronto?

1

That we are LOL. But, the paint on those blades looks flawed. Are we sure they are his new blades?

I guess we can consider that a real crumb lol.

I agree. In general, skating to memoir of a Geisha is IMO always problematic, regardless of nationalities. Let's see how it goes for them.

I'm not around when Boston Worlds happened and Saitama gave me stress so I will go very briefly through what I know and try to recall. Of course, others can fill you in with more details. Long story short, Boston was hell for Yuzu. He competed with an injury so serious he thought he would have to retire. He didn't tell Brian about it. Also, I recalled favoritism and whatnot for Javi at the time. All of these on top of the fact that IMO Yuzu was not in the right place mentally. There was a fuss between him and Denis Ten. They made peace about it afterwards, but the fuss drew quite a

A phoenix rising from the ashes Source: @HanyuBr on Twitter

Misato Komatsubara / Tim Koleto Rhythm Dance - Le Freak/What You Won't Do For Love/You Make Me Feel (Mighty Real) Free Dance - Memoirs of a Geisha https://twitter.com/AnythingGOE/status/1405087111519350784?s=20 Adrien Tesson Short Program - Alter Ego https://twitter.com/AnythingGOE/status/1404999167278292995?s=20

Short Program Artem Lezheev - Avatar: The Last Airbender Theme

This post has been tagged by yuzuangel as [NEWS].