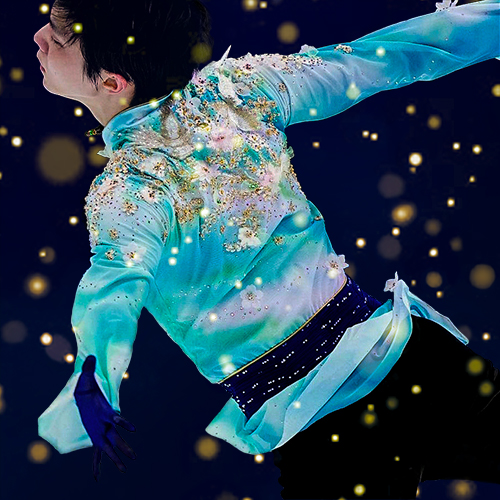 Posts

2,634

Joined

Last visited
Recent Profile Visitors
The recent visitors block is disabled and is not being shown to other users.
Melodie's Achievements
Ballade No. 1.3 (29/67)
It seems Rohene choreos a competitive program for Kaori (SP?) And Yuka Sato an EX.

Miyu is savaged For context

When he comes back and is healthy enough, I hope he will let this treasure of a jump see the light. It is too beautiful to not put in a program, whether for comp or for EX

A bonus: Shinya Kiyozuka ft. NAOTO. Imagine if Yuzu can perform with both of them live

A sample of Seiko-san's voice here. She sings both normally and in theater it seems. Really nice voice Off topic a bit: I dunno if she and Mai have the same stops but she did a superb cover of Never Enough so it'll be great to see them collab. For Yuzu, maybe not Gurenge but something else soulful and serious? You gotta get at least one singer bell it out strong enough to match Yuzu's intensity, yes? LOL A sample of NAOTO's music here. I don't think Yuzu will do Origin again but mayhaps Rondo (violin version)? And here is Taisei-san's They have very different styles and from the sound of it, do well live. The invited artists in the first half are excellent too (yas again to Suga Shikao!!!!) So overall I'm excited

Fancam of Satoko's Voila EX at SOI Canada. And this is her Stabat Mater. Look at that stunning flow and skating skill. Also, she improves a lot projection wise. I love this new trajectory for her.

That step sequence looks very difficult for an exhibition number but too long for a competitive one (almost a minute). I do wonder if it will just be for shows or will she make it for comps. It looks good tho, challenging in terms of multi directional skating and upper body movements. Moving away from Benoit should serve her well.

Let's just wait to see his next moves. The list is based purely on results so since he has not communicated anything to JSF before the list is out, it is obvious his name is in there IMO.

She probably will cos as Paskud said the list will be updated once the assignments are out.

Suga Shikao is going to be at FaOI this year. Oh the potential for fabulous collab with Yuzu is ahhhhhhh. This post has been tagged by yuzuangel as [NEWS].

Technical question: we have stories of skaters succesfully correcting their Lutz and Flip but how about prerotation?

Keiji retires. So coming with SOI in Japan are three newly retired skaters: Satton, Keiji, and Alysa. All the best to them.

It seems Alysa doesn't want to keep competing. I kinda not see that coming but upon thinking back, it seems obvious. Whatever they choose to do, I wish them all the best.

Not gonna lie, I really like Kamila's Storm so for sure I will be bias against this one. Plus, is it time every skater and their choreographer cancel Radford?????