Posts

185

Joined

Last visited
Recent Profile Visitors
The recent visitors block is disabled and is not being shown to other users.
Wyell's Achievements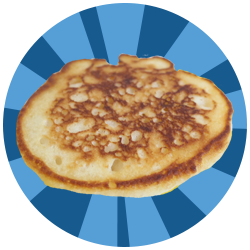 First Pancake (3/67)
Hi everyone! I uploaded a new video. I think that the message in this performance is especially relevant today, so I would appreciate it if you can leave a comment with words of encouragement for Yuzu in the video! This post has been tagged by yuzuangel as [NEWS].

The area close to the arena is mostly booked up when I looked it up a few months back. I don't expect it'll be different now. The venue is right next to the airport and not particularly great in my opinion so a lot of us opted to stay closer to the city centre along the tram line so it'll be easier to commute directly to the arena.

Hello and welcome! Refund is only possible under select circumstances (such as if the event were cancelled/postponed). There is also an option to purchase an insurance alongside your ticket that will refund you if you cannot attend the event in case of "illness, accident, damage to property, etc." (see here: https://www.ticketmaster.fr/static/html/en/popups/assurance.htm)

12

We made quite a few for GPF last time actually, so I'm quite confident the banners will make its way to Rostelecom somehow! I think @Yuzu_legend has a HUGE one that we can give to the staff too to hang in the venue.

There are direct flights from Frankfurt or Berlin to Moscow, so you can try to make a connection there.

You do not necessarily need the tourist voucher from the hotel. You can apply for one through sites such as waytorussia.net or visatoruss.com from anywhere. They cost anywhere from 10 to 30 euros.