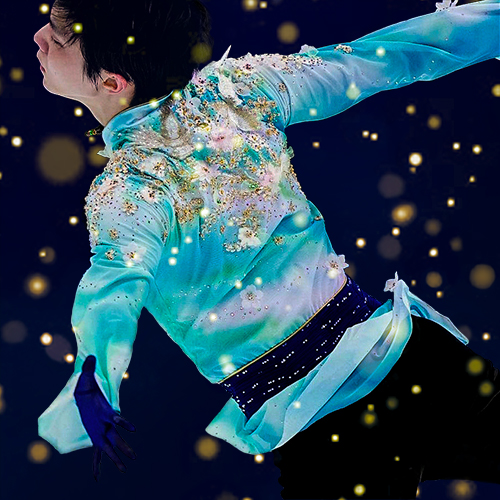 Content Count

810

Joined

Last visited
Recent Profile Visitors
The recent visitors block is disabled and is not being shown to other users.
It proofs that he can skates with great choreography and performing to the music. It just wasn't essential to get WR scores in competitions, so he ditch them. It was easier to have 'consistent' jumps that way.

Nathan skates to Rocket Man in BLACK. What a most disrespect to the most colorful male singer of the century. Sir Elton John is probably weeping now.

And if he laundry after the FS will he do it again after wearing it for less than 1 minute here? He used to say the costume fabric are delicate, does mama Yumi them for him?

Mine too, second only for his 3A. The 4Lz was a thing of beauty I'm so glad it is not lost to this world.

I'm stronger now because I survive witnessing it LIVE for the first time at GPF19. This was just minor attack compare to that time. And yes, I still have trauma

Stephan-sama please slap my face too!!

Agreed. The 3Lz will always be questionable (or out right flutz) and at the judge mercy. Please improve her 3Lz or just stick to the 3Lo please.

I think Rika's TES was scored right for all the TP called. Anna's score was not, including be the only one with PCS in the 9s. But what else is new here?

2 Tops rank combine 13 or less to get 3 spots

This one has Eteri girls vibe, I wonder who her coach is?

Will the group draw be sort by World standing? I know Yuzu and Nathan will be in the last group but everyone else is kinda messy in the ranking

Judging from the practice video for many skaters I can assume there's a live stream for practice but only accessible for some press and persons? Way to make Figure Skates popular and accessible! What an incompetent ISU!