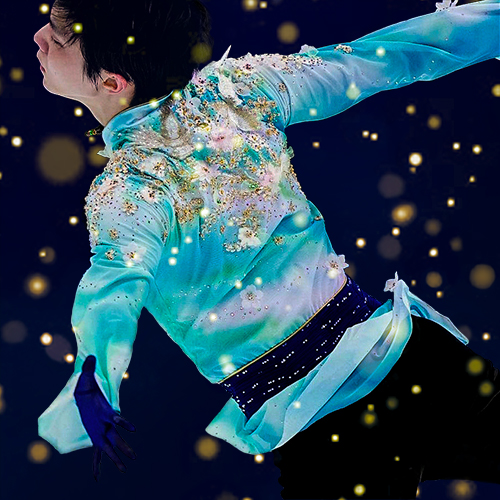 iced_citrus_yuzuru
Members
Posts

0

Joined

Last visited
Personal Info
Country
Interests

Figure skating
Rollerblading
Rhythmic gymnastics

Occupation
Pronouns
iced_citrus_yuzuru's Achievements
Mushroom (1/67)
In recognition of his achievements, Hanyu became the youngest recipient of the People's Honour Award, bestowed by the Prime Minister of Japan for "giving dreams and thrills to the people and hope and courage to society".[26] He is the first figure skater to be nominated for the Laureus World Sports Award, and was named the Most Valuable Skater by the inaugural ISU Skating Awards in 2020. Hanyu also has been featured in prestigious lists, such as Forbes' 30 Under 30 Asia as well as ESPN's World Fame 100 and The Dominant 20. On July 19, 2022, Hanyu announced his decision to turn professional and "step away" from competitive figure skating after a 12-year senior career, which according to Nikkei Asia, "marks the end of an era".

Having been called one of the greatest figure skaters in history[a] by many sport writers, commentators, and skaters for his well-rounded skills, achievements, popularity, and impact on the sport, Hanyu is the first men's singles skater to achieve a Super Slam, having won all major competitions in both his senior and junior careers. He has broken world records nineteen times—the most times among singles skaters since the introduction of the ISU Judging System in 2004. He is the first man to have received over 100 points in the men's short program, over 200 points in the men's free skate, and over 300 total points in competition. Upon winning his first Olympic title, Hanyu became the first Asian men's singles skater to win the Olympic gold. At nineteen years old, he was the youngest male skater to win the Olympic title since Dick Button in 1948. In 2018, he became the first man to win two consecutive Olympic gold medals since Button's back-to-back titles in 1948 and 1952. At the 2016 CS Autumn Classic International, Hanyu became the first skater in history to successfully land a quadruple loop in a competition. He is the first men's singles skater from Asia to win multiple World Championships.

Yuzuru Hanyu (羽生 結弦, Ha'nyū Yuzuru, born December 7, 1994) is a Japanese former competitive figure skater. He is a two-time Olympic champion (2014, 2018), a two-time World champion (2014, 2017), a four-time Grand Prix Final champion (2013–2016), a Four Continents champion (2020), the 2010 World Junior champion, the 2009–10 Junior Grand Prix Final champion, and a six-time Japanese national champion (2012–2015, 2020–2021). He has also medaled at five other World Championships, taking bronze in 2012 and 2021, and silver in 2015, 2016 and 2019 making him the only male single skater along with Jan Hoffmann to win seven world championship medals in the post-war era.